Keep Your Kids Safe In The Car With Top Safety Picks And Helpful Safety Tips

Set a good example by buckling up for every ride and ensure to buckle your child up for every ride. Starting with their first ride home from the hospital, start as you mean to go on.
Never leave a child alone in the car, as the temperatures in a car can escalate quickly in warm weather and cause a heat stroke or even death. The same outcome is true in cold weather with hypothermia.
Leaving the car running to keep kids cool or warm depending on the weather is not safe as a running car is a target for thieves and toddlers are able to accidentally engage the vehicle if they get out of their seat. Always take kids inside when you are running errands.
Check car seat labels to determine if they are an appropriate fit for your child's age, height, and weight. Also check your state law and car seat manufacturer's guidelines for height and weight restrictions.
Child car seat safety law in the USA varies from state to state. Your child should remain in a rear-facing car seat until he or she reaches the top height or weight limit allowed by the car seat's manufacturer. Once your child outgrows the rear-facing car seat, your child is ready to travel in a forward-facing car seat with a harness and tether. This is usually between the ages of 3-7 years.
You should keep babies in a rear-facing car seat until they are at least 2-years-old. Kids receive the best protection from head, neck and spinal injuries in a rear facing position.
Your child may be ready for a booster seat if he/she exceeds height and weight limits, instructed on the labels of the forward facing car seat. If your child's shoulders are above the harness slots, or his/her ears are above the top of the car seat, they may be ready for the transition to a booster cushion.
Generally, kids need to use a booster until they are at least 4 feet 9 inches tall and weigh between 80 and 100 pounds.
According to Safe Kids Worldwide: Children seated in a booster in the back seat of the car are 45% less likely to be injured in a crash than children using a seat belt alone.
Give your kids the VIP treatment and keep them in the back seat until they are 13 years old. This is the safest place in the car for your precious cargo.
Have a portable booster seat at hand (such as the BubbleBum inflatable booster seat) on vacations to use in taxi rides, rental cars, grandma's car or for that extra unexpected little passenger in daily carpooling. They are easy to pack fitting into a purse or backpack and easy to inflate. Kids are 59% safer in booster seat than just a vehicle seat belt. BubbleBum meets and exceeds the US FMVSS213 safety regulations and has been awarded the Best BET Booster award by the Insurance Institute for Highway Safety for 6 consecutive years.
When installing forward-facing car seats, attach the top tether after tightening the lock and seat belt or lower latches. Ensure the seat is securely fastened before putting your child in the car seat. Tug on the seat, and if it moves more than an inch, it has not been installed properly.
When installing forward-facing car seats, attach the top tether after tightening the lock and seat belt or lower latches. Ensure the seat is securely fastened before putting your child in the car seat. Tug on the seat, and if it moves more than an inch, it has not been installed properly.
Use the pinch test to ensure the car seat straps are tight enough. When buckled in, parents should not be able to pinch extra fabric on the strap around the child's shoulders. If you can pinch fabric you should tighten the straps and repeat the test.
If you are unsure your child's safety seat has been installed correctly, visit a Safe Kids child restraint check-up event. There are over 500 safety inspection stations across the U.S. that are set up to help teach parents how to safely transport kids. Many safety stations are located in GM dealerships, hospitals, or fire stations. Check for an event or check-up station near you at www.safekids.org.
Check your car seat's expiration date, as most car seats expire within four to six years. Check the label to make sure it still meets safety requirements. If it is out of date, discard it in a dark trash bag.
You must know the history of a car seat, do not buy a used car seat from a thrift store or Craigslist. Once a car seat has expired or been in a crash, it is deemed unsafe and must be discarded.
Grainne's tips are available to share with the below credit and link back to BubbleBum:
About Grainne Kelly & BubbleBum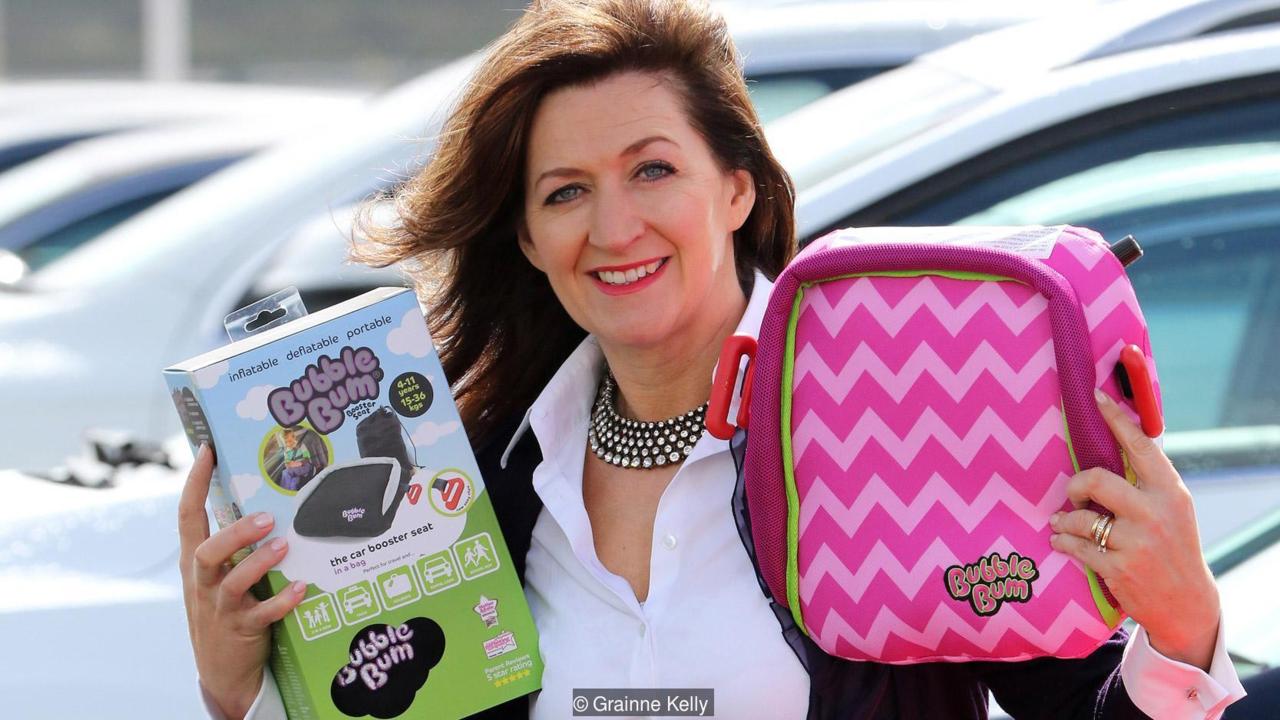 Grainne Kelly is a Safe Kids USA certified CPST Child Passenger Safety Technician, family travel expert, and the inventor of BubbleBum, the first ever inflatable car booster seat, which has made traveling easier than ever! It's the perfect solution for car rides, fly-ins with car rentals, cab/Uber/Lyft rides and everyday carpooling. Visit the site at http://www.bubblebum.co/us/.
BubbleBum: The First-Ever Inflatable Car Booster Seat
A must-have for road trips and all carpools! Award-winning BubbleBum is the original, inflatable car booster seat for kids aged 4-11 years, weighing 40-100 lbs. Weighing in at less than one pound, BubbleBum can inflate and deflate in seconds, making it simple to throw in a backpack or large purse. BubbleBum includes belt positioning clips in place of arm rests, so it's possible to fit three boosters across the back seat of a car, minivan, or SUV. It is the perfect travel companion for road trips, vacations, cab rides, fly-ins, and more.  BubbleBum helps ensure that EVERY child has a safe booster seat on EVERY ride.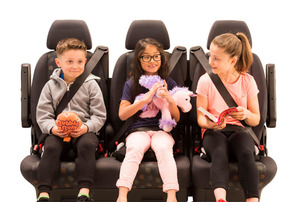 Kids love the stylish black and pink chevron designs! The new limited edition design collection was inspired by unforgettable travels, near and far. Whether you're taking a road trip to Yosemite or boarding an airplane to discover Big Ben, London and all the sights beyond, your kids will be safe with BubbleBum booster seats.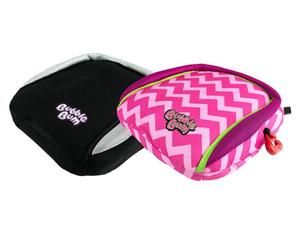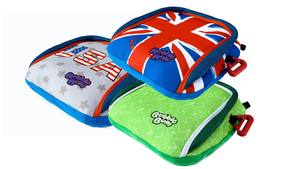 BubbleBum provides the perfect "boost" to keep kiddos from slouching to bend their legs over the edge of the car seat. Slumping introduces slack into the belt path and can lead to submarining (where the seat belt slides above the pelvis and into the abdominal area). This is extremely dangerous, as it can cause abdominal injury in the event of an accident. Parents can rest easy that their precious cargo is sitting properly in the car, with the seat belt placement where it should be, across the thighs.  Perfectly design for travel, this booster seat, which weighs less than a pound, is easy to inflate and deflates in just seconds, ready to throw into your luggage or tote bag!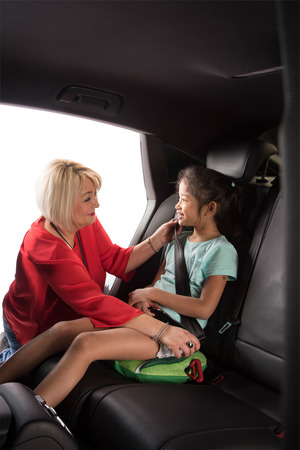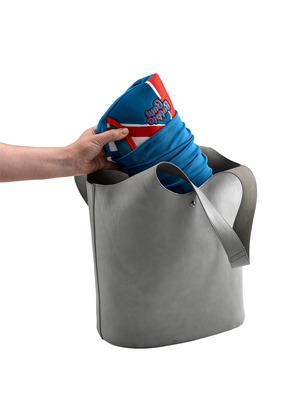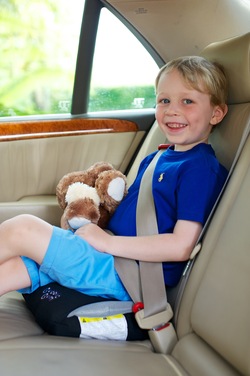 Available at Target stores nationwide, and at the
BubbleBum site
in both the limited edition designs and original colors. Retails for $29.99. Visit BubbleBum online at http://www.bubblebum.co/us/ and follow on 
Facebook
 and 
Twitter
.