CFIT'S FITNESS APPAREL & TIPS ARE HERE TO HELP MOM STICK TO HER ROUTINE
 
***
 
Never Miss Another Workout Again With UnderCover WaterWear's UCFit Exercise Apparel & Motivational Tips
 
From supporting their kids at swim practice to running retail shops, heading board meetings, and squeezing in workouts, busy moms have so many daily activities. They all want comfortable and stylish athletic wear that is stylish and versatile enough to go from school drop off to yoga class, home office, and beyond.  Fortunately, there's a brand that can go anywhere, anytime. UnderCover WaterWear's UCFit line of easy, comfy, and versatile fitness and on-the-go apparel is THE must-have line for moms to wear from school drop-offs to a coffee meet up, spin class, errands, and much more!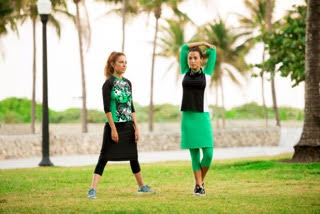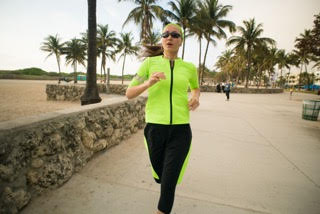 Featuring stylish leggings, full zip tops, long skirts, and other fashions in an array of eye-catching designs, the UCFit line will ensure mom looks great and stays comfy during her school carpooling duties and other daily activities. Made from 80% lycra and 20% spandex, of the UCFit fashions are UPF 50+ for full day of protection in the sun. They are also made in the USA from a special swim material in case mom wants to hop in the pool after her fitness class. UCFit is also non-clingy in the water and dries extra quickly so mom can get on with her day after her swim.
 
Whatever it is that mom is doing, there is no doubt that she is putting herself last. At a time in her life when going to the bathroom by herself and without interruption is one of life's little victories, fitting time in her day for a workout seems impossible. There are, after all, only 24 hours in a day, right?
 
As the old saying goes: "where there's a will, there's a way". So if mom has the will, let UnderCover WaterWear/UCFit Founder Rachel Tabbouche show the way with her helpful tips: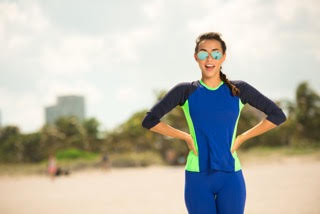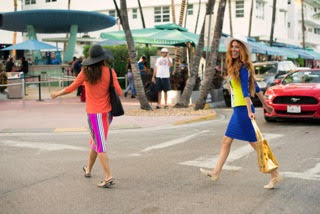 Tip #1 – Put it on
 
Just like banishing the bunny slippers and dressing up for work even if your 'office' is in the basement at home, you should always dress with intention. If your intention is to work out that day, be half way there by dressing in your workout wear and you're less likely to skip your session because you will have an all day reminder of this item on your 'to do' list that you NEED to do for you and your well being.
 
Tip #2 – Schedule your workouts
 
Moms, you are the master schedulers. You schedule your dentist appointments and your status meetings, your children's soccer games and your production times. It's only right that you schedule your workouts to make sure that you put them on the same level of importance as all the other things in your life. If you do, you will find it easier to say that the time you've booked to exercise is written in stone. Or at least in ink.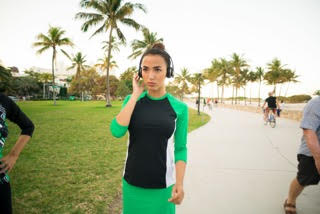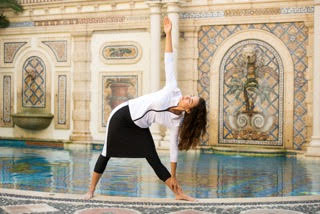 Tip #3 – Get it done. Early.
 
One of the things that happens to the best of us is that as the day goes on, time gets away from you. An emergency 'Skype' meeting comes up with a client, the school calls to say Kid1 has a belly ache, and the freezer in the basement goes haywire. And that's just on your Monday. So in order for your workout to not become the one thing that constantly gets shoved to the proverbial back burner, get it done early. First thing. Before the kids are up, if possible or just as soon as they've been dropped off at school or daycare. You don't have to sleep in your fit wear but if you've done the school run in it, you can get your workout done and not only will you be invigorated for the rest of the day but intensely satisfied for having crossed something off your to do list, so early.
 
Tip #4 – If you can't workout around your kids, workout with them!
 
Kids need to exercise too—as the obesity epidemic has shown us all too clearly—so if you are running or cycling or doing another activity as part of your workout plan that the kids can do as well, bring them along! If nothing else, they can be good motivators: as they do cartwheels in the field, you run around a track. Make sure they cheer you on every once in awhile! And if your last stop is the playground, a jungle gym can be a great workout space. While they climb, you do chin ups on the monkey bars. While they slide, you do step ups on the bench. If your littles are VERY little, a jogging stroller might be just the ticket to take your wee bundle on a five mile cruise.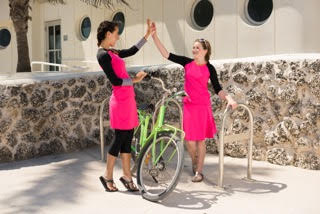 Tip #5 – Take inventory of your schedule
 
If you still find yourself in a daily time crunch, sit down and take stock. Is there anything that you could take off of your schedule, outsource or otherwise offload to someone else so that you have a little more breathing room? Pay close attention to what you do every day—even write it down diligently for a few days—and see if there is an activity that you do or participate in that can go.
 
Tip #6 – Work it in wherever you can
 
Sometimes dedicating a full hour to a workout just doesn't… work out. But there is always something you can do to get more movement into your day and if you're already dressed and ready to go—may we suggest the Urban Art top, for starters?—you're halfway there!. Walking is one of the best forms exercise, so fit it in where you can: walk to the store for the milk; take the stairs instead of the elevator at your doctor's office; leave the car at home and bike to your coffee date with your best friend. Better yet, make it a walking date!
 
Your health is the most important thing you have. If you don't have it, you can't be there for your family. It isn't selfish to make sure that you have time in your schedule for your own health and wellbeing: it's actually a really giving thing! So give yourself a pat on the back, remind yourself that it's important and go workout!
 


Credit: Rachel Tabbouche is a Health & Lifestyle Expert and the founder of UnderCover WaterWear and the UCFit line of easy, comfy, and versatile fitness and on-the-go wearables for the modern woman. This line of swim tops, rashguards, swim skirts, and more offers SPF 50 to keep you safe from the sun while out and about. See the entire collection at 
http://www.undercoverwaterwear.com.