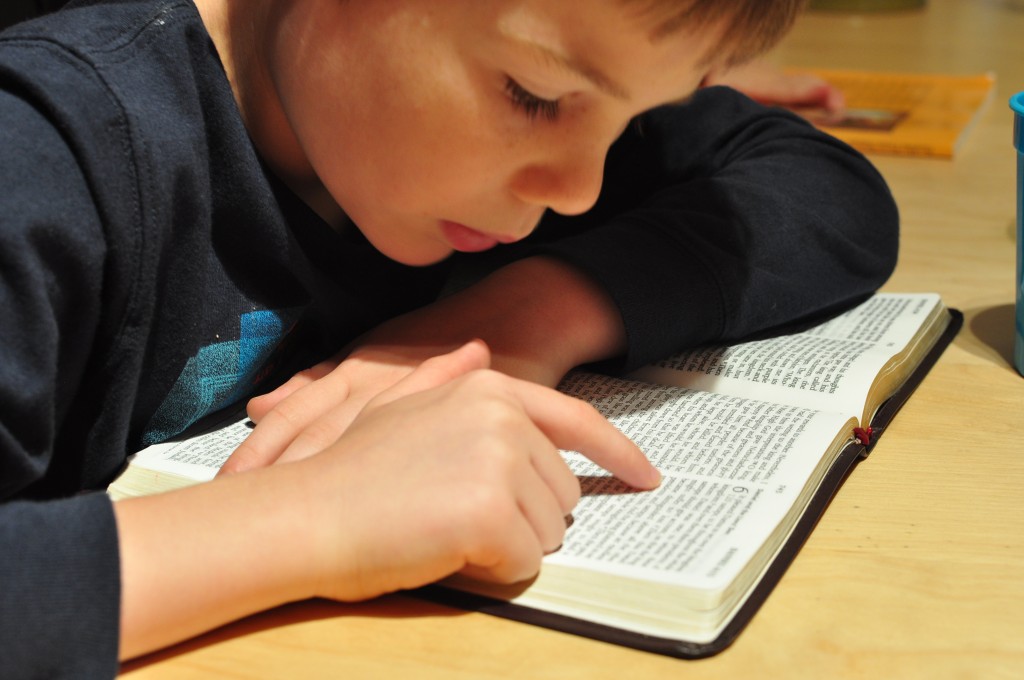 We recently asked parents and teachers who are frequently on our website to share their ideas on how to encourage children to read, particularly those kids who are not interested in books.  Thanks to all the "tip-sters" out there, we received a vast amount of advice which has been summarized into the seven points below.
"Read Me A Story!"
Nearly all teachers and parents advised that this message was a primary feature when encouraging children to read.  Regardless of whether reading a story was during a snuggle-fest in bed with peanut-butter sandwiches, or following along to an audio book while on a road trip – the overall aim was to engage in reading together.  Reading together can be a powerful tool in building motivation for a child to begin reading.
Moving Beyond Books
The tip-sters where quick to note that all reading material is available in different sizes and shapes, some of which is more accessible to new readers.  It is important to note that magazines, comic books, and even video games offer opportunities for a child to read.  Additional suggestions included sneaking under a child's reading radar unexpectedly through board games involving written instructions, corresponding with a pen pal or using the captions on the television.
Make (And Keep) Reading Enjoyable For All
Another consistent message from all was that children are unlikely to enjoy reading if there was no fun in the experience.  When reading with your children, it is recommended that you engage with them and keep them involved by asking questions above the tale and allowing them to fill in blanks.  It is also possible to create activities related to the stories being read.  For example, reading Little House on the Prairie can prompt games of "wagon-train" or conversation about living on the frontier.
Families can also opt for mini-plays to act out the tales being read.  This is particularly enjoyable for children who enjoy acting or are dramatic.  Another example is having the children write out words during activities, such as a person having a child write out words when in the garden.  When the word is complete, the two will sound it out and then move onto the next word.  This reading game can keep people engaged for hours and promote learning – here are some good tips on encouraging reading amongst children.
"Look At What I Did!"
Another effective approach to motivating a child to read is using a visible record to mark levels of achievement.  Graphs or charts marking the number of books read by the child can promote a sense of accomplishment in the child; thereby, increasing the desire to read more books.  Furthermore, choosing a theme to incorporate in the achievement can be useful in keeping the child interested.  For example, this could be the Reading Olympics where the child will receive a gold medal for reading a particular number of books.
Another method that could be used to expose a child to different genres of books is the creation of a Bingo card or passport.  Using this card or passport, each space must be filled by reading a particular type of book such as a mystery book or non-fiction novel.  When the goal has been accomplished, the child will be rewarded with something celebrating the achievement.  The reward does not need to be elaborate and can range from having one-on-one time with a parent to having a specific type of ice-cream.  It is merely something to point out how proud you are of the child's accomplishment.
"I Want That One!"
While the above recommendations can be successful, reading should be viewed as a choice and not a chore or task they feel obligated to complete.  It is essential that you allow the child to choose from a variety of different magazines, books or other reading materials.  Allow the child to read items based on his or her interests and while it is useful to make suggestions, you must not force your reading choices onto the child.  It is, however, recommended that you keep an eye on the reading material chosen as the material could contain sensitive topics.  Allow the child to read to the best of their ability, but you need to be prepared to help if they become discouraged or disinterested.
A Conversation Starter
Reading does not cease once you place the book on the table.  It is important that you speak to your child about the books being read and different books you think he or she will enjoy.  It is important that you discuss the similarities between daily events and stories read.  If your child has a favorite author, you can help the child write a fan letter to the author.  For more structured discussions regarding reading, it may be useful to join a parent/child reading club.