By: Karen Dennis, owner of The Next Best Thing To Mummy
Most of the tantrums that a 2 year old has can be dealt with quite simply: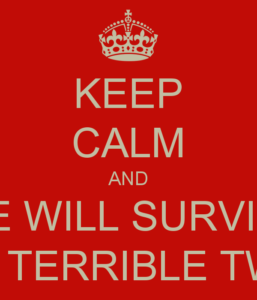 Basically don't give in to bad behaviour. Unwanted behaviour is often a form of attention seeking, ignore unwanted behaviour wherever possible and reward the good, wanted behaviour. A reward can be as simple as verbal praise, don't get into the habit of giving gifts as a reward for good behaviour; children will soon use this as a way of getting more expensive presents, which will result in behaving well for the wrong reason.
I remember being at a toddler group when working as a registered child minder: I had an 8 month old baby on my lap and two older children were playing on the floor in front of me, the 2 year old boy started to misbehave as a way of getting attention, he also wanted me to put the baby down.
I managed to distract him for a moment by pointing to something out of the window, he then tried to push the baby off of my lap. A parent at the group made a comment about the boy's behaviour, I politely explained that it was typical behaviour for a child of his age.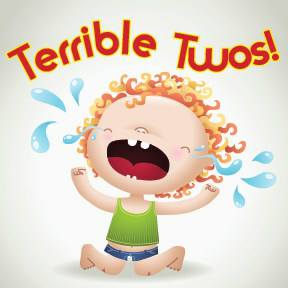 To keep everyone happy I managed to keep the baby on one knee and let the 2 year old sit on my other one.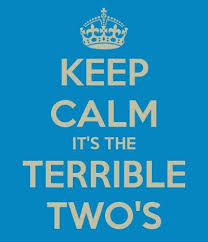 Temper tantrums in a 2 year old are sometimes because they don't have the communication skills to explain what they want and get frustrated when an adult doesn't understand.
I looked after a girl who didn't have this problem; she was an advanced talker for her age of rising 3, in fact she would tell me when she was going to be naughty!
I dealt with this by giving her verbal encouragement for the smallest sign of any good behaviour and then upped the anti by giving stickers as a reward . It didn't take long for her to learn that being good got her positive results.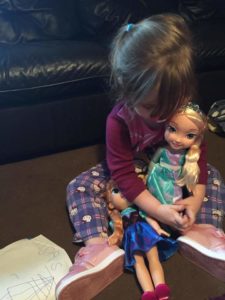 The terrible two's are a normal phase of development that most, but not all children go through.
In my experience coping with the terrible two's is a doddle compared with teenage years!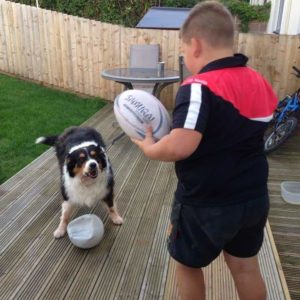 I have written on behaviour management in more detail in an earlier post.
As always questions, comments and topic suggestions are welcome and please share on social media if you think others would benefit from reading this.
Until next time.
Karen