Will I Be Able To Love Another Baby As Much As My First?
I recently watched a program on television were a pregnant woman was concerned that she wouldn't be able to love this baby as much as her first and would she have enough love to go around?
In my experience you absolutely will love every child as much, as all babies are individuals with different personalities and behaviours.
I have 3 sons who were all different as babies and still have different characters now they are grown men.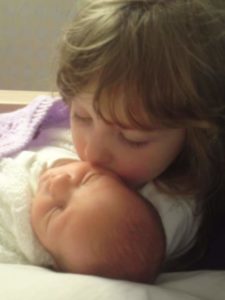 My first born, Leigh was a model baby, he slept so well that I was actually advised by my mid wife to wake him for feeds during the day.
We were all excited about the arrival of a second baby 2 years later. I spent time with my older child looking at books about having a new baby and we chose toys and clothes for his little brother or sister together.
When my second son was born he did look like his brother, but he had a completely different character which I discovered when I brought him home; he didn't sleep, in fact it took me longer to get him to sleep than he actually slept for.. When he eventually had a nap I would spend one-on-one time with my older child; sharing a book, kicking a football in the garden or colouring a picture together.
My second son's looks changed as he grew, whereas my first boy had dark hair (like mine) and brown eyes (like his dad) my middle son had lighter brown hair and green eyes.
My third baby another son was born with hardly any hair whereas his brothers both had a lot of hair at birth and when it grew his hair was blonde, several friend's commented that it was strange seeing me with a blonde toddler.
Adam was quite an easy baby; not as well behaved as my first, but much better than my second. I wondered if this was because I was now more confident as a mother.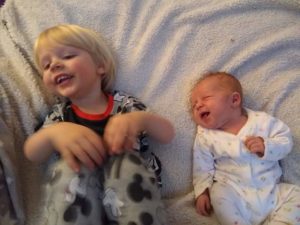 I can say hand on heart that I loved and still love all of my children equally.
Looking back I should have had more children ( it was my husband who decided that we had enough) as I had lots more love to give, instead I became a registered child minder and still have a special place in my heart for all of the children I cared for 12 years after being forced to give up due to ill health.
I realise that not every mother ( or father) is like me, but I am still sure that they will be able to love a second child with the same overwhelming love that they experienced with the first.
I have written an earlier post on sibling rivalry here
I would like to thank Stu Gaunt and Donna Clark for providing the photos in this post.
Were you worried about not being able to love a second child as much as your first? Please share any experiences with me.
Until next time.
Karen
x